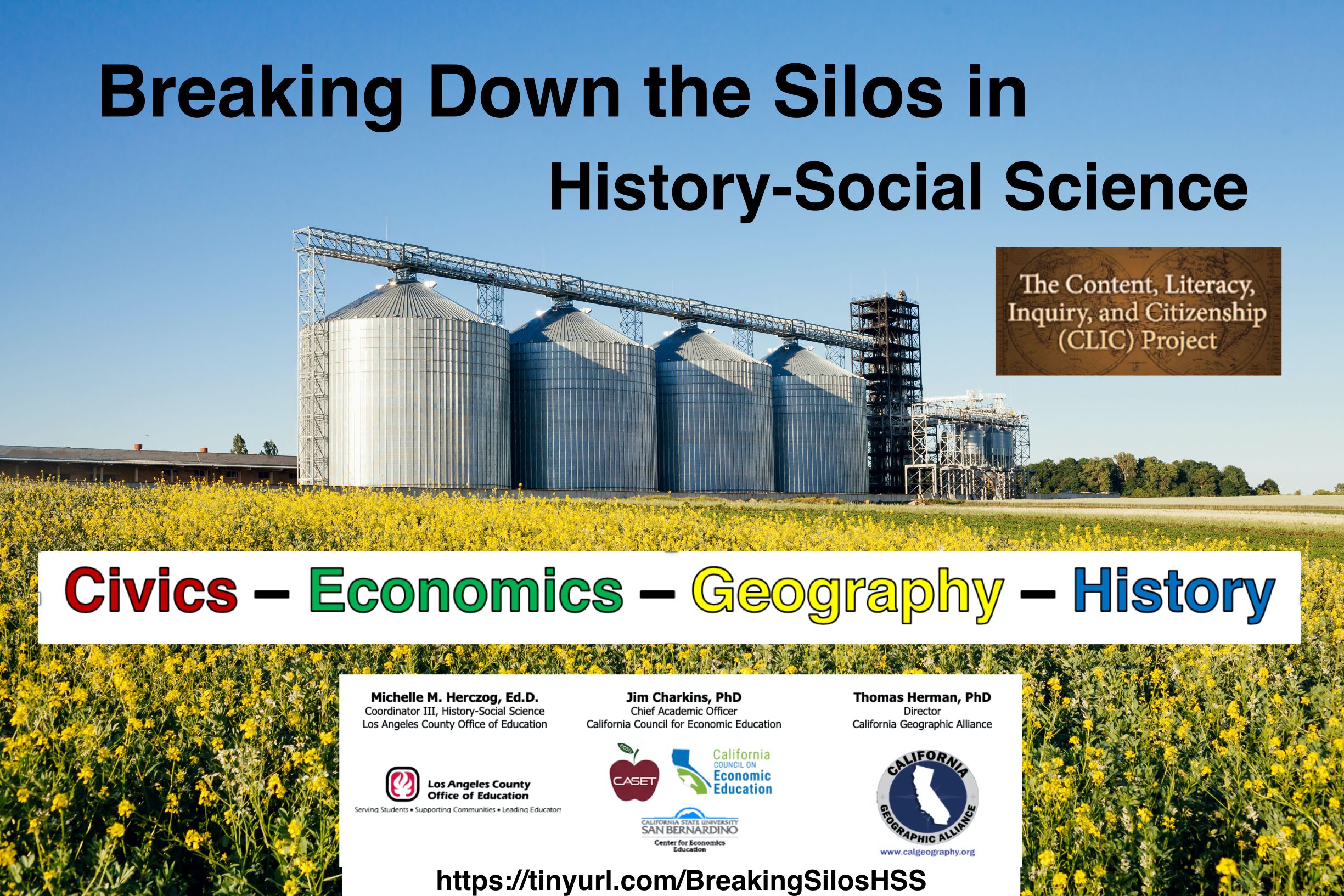 If history is to be a "story well told," it must draw on the breadth of social studies disciplines and consider how human experience unfolded in relation to a variety of contexts. This project began as a collaborative presentation at the 2020 CCSS Conference and evolved into a webinar series when it became clear that in-person workshops would not be happening for a while. We hope we have made good use of the remote learning and that this information will be helpful for teachers of upper elementary social studies and middle and high school teachers of our combined history and geography courses.
Session one (39 minutes) of this four-part webinar provides a very brief overview of the unique perspectives represented by each of the three social science disciplines that are grouped with history. This is both an introduction and a rationale for activating the disciplinary lenses of civics, economics, and geography.

Session two (51 mins.) turns the focus on the events leading up to the American Revolution as a sample topic. Each of the three speakers illustrates how teachers can activate the different disciplinary lenses to tell a richer story and help their students have a more complete understanding of how and why history was made. Useful resources are introduced in the slides presented in this session.

Session three (30 mins.) consists of an educational play written to illustrate and integrate the understandings provided by approaching this historical period with civics, economics, and geography in mind. The script is provided and can be used as is as part of an anticipatory set or students could expand the script to include additional characters and demonstrate their understanding of the issues that shaped the trajectory and the different ways that this trajectory was experienced by different types of people in different locations.

Finally, session four introduces (24 mins.) a lesson planning template along with guidance on how to align instruction with the shifts introduced in the History-Social Science Framework.
This webinar series can be viewed, at no cost, using the link below. Folders for each of the 4 sessions include the complete webinar video, slide sets, handouts, and other resources.