For the second year, the CGA has coordinated a statewide GIS mapping competition for 4th through 12th grade students.  The state competition is part of the Esri ArcGIS Online Competition for US High Schools and Middle Schools.  Esri provides $1,000 in prize money for 10 student projects, and the competition in California is also generously supported by the California Geographic Information Association (CGIA).  The contest is ably and enthusiastically coordinated by Dr. Waverly Ray, Associate Professor of Geography at San Diego Mesa College.  CGA is very appreciative of Dr. Ray's leadership on this effort, and we also thank Head Judge Dr. Ming-Hsiang Tsou and all of the volunteers who served as mentors and judges.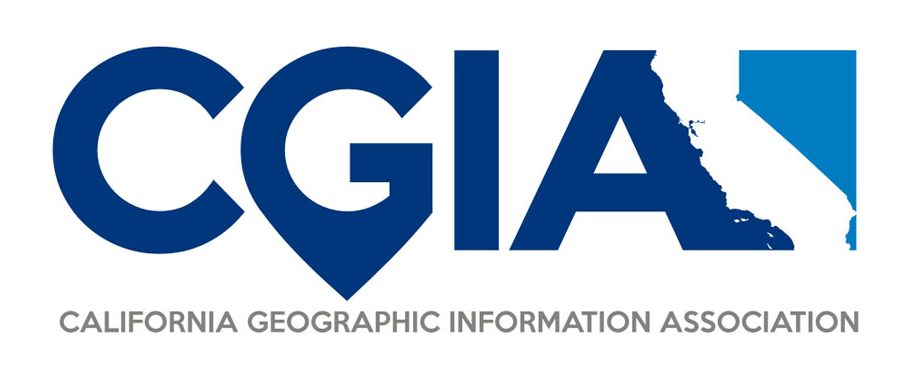 Altogether, our second year of the competition was a success in that we received high quality submissions and are able to advance excellent projects to the national competition.  We are still working on building participation, however, and we look to greatly increasing the number of schools and students participating in future years.  This is a great chance for students to get recognition and a little bit of prize money for doing outstanding work in a field leading to many college and career options.
Now without further ado, let's meet the students who submitted the most outstanding projects this year.  Click on the title of any project to view the Story Map project.
4th-8th grade division:
1st place (will advance to the national competition):
Jessica Huynh and Sorina Ngin, The Impacts of the Homeless on the American River Parkway
James Rutter Middle School, Sacramento (Teacher/Project Mentor: Karen Sanko)
2nd place:
Shounak Ray Chaudhuri and Gurshawn Boparai, Ten Endangered Animals of California
Morning Creek Elementary School, Poway (Teacher/Project Mentor: Soumya Chennapragada)
3rd place:
Theodore Saechao, The Change of Student Population in Elk Grove Schools
James Rutter Middle School, Sacramento (Teacher/Project Mentor: Karen Sanko)
4th place:
Emma Ruud, LGBT Pride Parades
Rancho Cucamonga Middle School, Rancho Cucamonga (Teacher/Project Mentor: Jill Schwartz)
5th place:
Hamza Jaleel and Clay Ballard, California in the Civil War
Holmes Junior High School, Davis (Teacher/Project Mentor: Anna Amsler)
Honorable Mention:
Owen Michaels, The Husky
Vinewood Elementary School, Lodi (Teacher/Project Mentor: Nicole Dickinson)
Mihir Konkapaka, Junior Ranger Programs in California
Morning Creek Elementary School, Poway (Teacher/Project Mentor: Soumya Chennapragada)
9th-12th grade division:
1st place (will advance to the national competition):
Emily Woods and Sangam Sharma, A Sprinkle in Time @ Clark
Clark Magnet High School, La Crescenta (Teacher/Project Mentor: Dominique Evans-Bye)
2nd place:
Marcello Vazquez, Glendale Crime Data
Clark Magnet High School, La Crescenta (Teacher/Project Mentor: Dominique Evans-Bye)
3rd place:
Gillian Lowe, California's Fires at the End of 2017
Clark Magnet High School, La Crescenta (Teacher/Project Mentor: Dominique Evans-Bye)
4th place:
Anna Fedderen, Oroville Story: Before and After
Clark Magnet High School, La Crescenta (Teacher/Project Mentor: Dominique Evans-Bye)
5th place:
Justice Gardner, OUSD Schools Field Study: Equity and Environmental Justice
Bishop O'Dowd High School, Oakland (Teacher/Project Mentor: Sarah Bremer)
Honorable Mention:
Abigail Pagila, Alameda Boba Shops
Bishop O'Dowd High School, Oakland (Teacher/Project Mentor: Sarah Bremer)